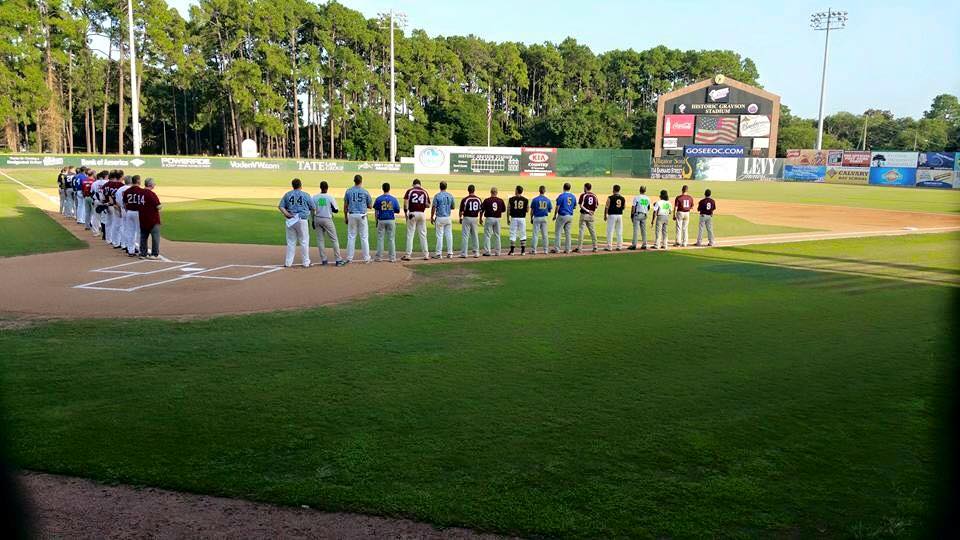 Want to play? Get in touch!
If you would like to join our league next season, sign up or contact us to find out more information.
(912) 376-5871
Our Leagues Enjoy: 
15 Regular Season Games
Excellent Playing Facilities
Great Umpire Crews
End of the Year Champions Banquet
All-Star Game
Post-Season 

Double Elimination 

Playoff
Golf Tournament Fundraiser
Two Age Leagues, 18+ and 35+
Membership to MABL/MSBL 
Connect with us:
Savannah Adult Baseball League

Welcome to the home page of the Savannah Adult Baseball League (SABL) web site!  SABL was established in 2006 and is a 501(c)(3) non-profit organization and a Men's Senior Baseball League (MSBL) and Men's Adult Baseball League (MABL) affiliate.  
League Mission:  To provide a structured, stable environment for playing baseball in the City of Savannah and surrounding counties in accordance with and accredited by MSBL-MABL.
League Governance:  SABL is governed by a Board of Directors with representation from each team in the league.
Joining SABL:  Click on the "JOIN A LEAGUE" button on the right side of this webpage to join our league.  You can also contact the SABL office via the telephone number or email button or the right side of the screen.  Players must be 18 years of age or older by the end of the calendar year of the season in which they want to participate.
You can learn more about SABL on our facebook page:  https://www.facebook.com/savannah.sabl/